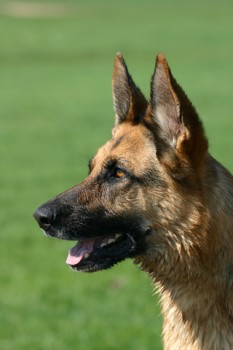 This is the first of several posts I will do this week as we prepare for the Westminster Kennel Club Dog Show on February 14 and 15.  I'm going out on a limb to tell you my picks for best of group in each of the breed groups.  (Gulp!)  I can't say I know enough about dog shows for these to be anything other than wild guesses, based loosely on information readily available on the web.
If you'd like to play along at home, I started my research by consulting the list of dogs invited to compete at Westminster.  Each dog that appears on this list is already ranked in the top five for its breed.  Next, I looked at the current rankings by breed group from Doll-McGinnis Publications. From there, I just chose the dogs I liked best – either by breed reputation, dog picture, and / or name.  Hardly scientific, I know, but it was fun for me, and I hope to be right at least once!
I've included links to the breeders, or to pictures or other pertinent information about each dog, where available.  For the uninitiated, the "CH" at the beginning of each dog's name means the dog has earned enough show points to be designated a Champion.  "GCH" is a higher level, known as Grand Champion.
Enough with the  disclaimers; bring on the herders!
1 – GCH CH Kridler's Nutmeg V. Signature – This German Shepherd ranked third in the Herding Group at the end of 2010.  "Meg" won Best of Breed at last year's Westminster show.
2 – GCH CH Myshara's Dream Girl – The Australian Shepherd ranked 4th in the Herding Group at the end of 2010.  "Beyonce" has graced the cover of Australian Shepherd Journal at least three times.
3 – GCH CH Starpons Mustang Sally Rae – This Polish Lowland Sheepdog ranked 22nd in the Herding Group at the end of 2010.  "Sally" most recently won the Western Reserve Kennel Club Show's Best of Breed in December.
4 – CH Lajosmegyi Singin' In The Rain – The Puli ranked 13th in the Herding Group at the end of 2010.  "Kelly" took Best of Breed at the 2010 AKC/Eukanuba National Championship in December.  He like to ride around on top of his crate, which may come in handy since the Garden is undergoing renovations this year and quarters will be cramped.
Until next time,
Good day, and good dog!
Similar Posts: