2012 Crufts Show Results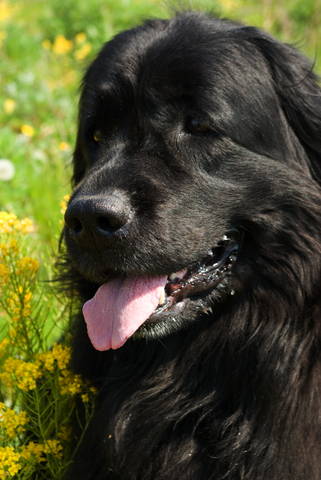 With all of my excitement over the Iditarod, I almost forgot that UK's answer to Westminster, the Crufts Show, has been going on in England.  Here are the results so far:
Day One:  Judge Annette Oliver chose Belliver Unexpected Dream, a Pomeranian owned by Mr. F. Nilsson and Mrs. K. Bertilsson of Sweden as the winner of the Toy Group.
Judge Geoff Corish selected CH Zentarr Elizabeth, a Lhasa Apso owned by Mrs. M. Anderson of Coventry, England as Best in the Utility Group.
Day Two went to the Gundogs.  Judge John Thirlwell selected CH Whistlestop's Elements of Magic, and Irish Water Spaniel owned by Judith Carruthers.  American Linda Hess from Tampa Bay took the Reserve with her Lab CH Salty Dog.
Day Three comprised the Working and Pastoral (what we would call Herding) Dogs.  Judge Jeff Luscott chose multi-national champion King of Helluland Feel the Win, a Newfie owned by Slovakia's Mr. and Mrs. Krockovci.
In the Pastoral group, Judge Jeff Thirlwell picked CH Bottomshaker My Secret, an Old English Sheepdog from Hungary, owned by Mr. J. Korknai.
Crufts is different from Westminster in that there are a lot of competitions that have nothing to do with conformance.  In the Flyball Team Finals, Broxburn took the win.  In the International Heelwork to Music Freestyle (which is a dance competition featuring dogs grooving with their owners), the top honors go to France's Thierry Thomas and his Border Collie.
In the Talent Show portion of the event, Elee, a Shiba Inu owned by Delphine Lamalle won for her many tricks, one of which was playing the bongo drums!
Tomorrow, in addition to the Best in Show competition, the winner of the Friends for Life competition will be announced.  You can see the nominees and vote for your choice on the Crufts website.
To learn more, check out the Crufts pages on Twitter (@KCLovesDogs), Facebook, and YouTube.
Until next time,
Good day, and good dog!
You can receive our Doggies.com Blog articles everyday for free on your email inbox, Just enter your email below:

Read More Similar Posts: