Check out the artwork of James Mellick, who has lovingly carved wooden statues of Wounded Warrior Dogs. He won a $200,000 People's Choice Award, as well as other prestigious awards for his work.
The dogs are currently on exhibit at the Ohio Craft Museum in Columbus, Ohio, but 3/26 is the last day, so hurry if you want to see it live. You can see pictures here.
Worth checking out!
Until next time,
Good day, and good dog!
Photo courtesy Judy Wright.
A public unveiling of an oil painting memorializing Jethro, the Canton Police Department K-9 officer killed in the line of duty in January, was held on Saturday, April 9, 2016 at 10:00 a.m. in the Canton Museum of Art's Wilkof Courtyard. The presentation was made to Jethro's partner, Officer Ryan Davis, and to the Canton Police Department. The unveiling is being held around two new exhibitions, "Wounded Warrior Dogs" and "K9 Heroes," both featured in the Museum lobby.
[Read more]
I wanted to link you to a post honoring Jethro from a friend of mine, pet artist BZTat.
She is much better than I am at capturing the enormity of the loss our shared city experienced today. And she's an awesome artist, to boot! She has volunteered to paint a portrait of Jethro for the Davis family. I hope they take her up on it!
Until next time,
Good day, and good dog!
Okay, so none of you have sent in your dog drawings from Monday, so I thought I'd get the ball rolling. After you see these, and after you have stopped laughing, start drawing. Yours can't possibly be worse!  (Remember, I told you I can't even draw stick figures.)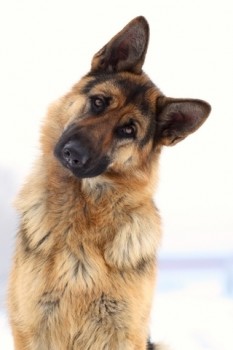 I kid you not, this article was on the Cleveland news (WKYC) this week. 
I just got a copy of the "official" press release for the art show I posted about earlier today.  Thought some of you might be interested in the auction.