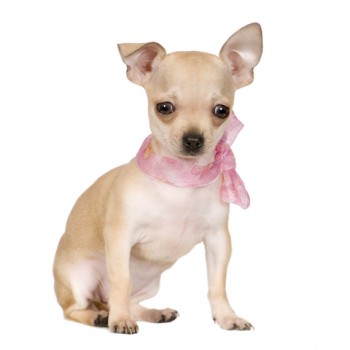 My kids went to see Beverly Hills Chihuahua the other day – they absolutely loved it!  The movie features the voices of Hollywood heavyweights Drew Barrymore, Jamie Lee Curtis, Andy Garcia, and Edward James Olmos – remember him from "Miami Vice"?
The star of the show, a pampered chihuahua named Chloe, gets lost in Mexico and must get back home before a dognapper catches her.  It's never clear whether the dognapper is more interested in the dog or her diamond-studded collar, but either way, he figures Chloe will be worth some money to someone.  The gardener's male chihuahua is in pursuit as well, but for a different reason – "he thinks she's hot," as my son says!
In the crowd of other chihuahuas in Mexico, Chloe learns she isn't any better than anyone else, and comes to appreciate her life.
Typical Disneyesque fare – animation, cute characters, and a moral to the story, but a nice light movie to relieve some of the cabin fever you might be experiencing over winter break.
Until next time,
Good day, and good dog!

Similar Posts: