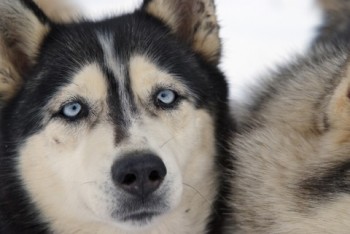 This week's top ten list is brought to you courtesy of the Humane Society of the United States.  Here are their top ten ways to keep your dog safe.
10.  Be patient with your dog.  Give him or her time to learn the stuff you are teaching, rather than expecting perfection the first time.
9.  Give your dog enough exercise to keep him or her physically fit, but not exhausted.
8.  Train your dog to obey basic obedience commands.
7.  Feed your dog a nutritionally balanced diet.
6.  Spay or neuter your dog.
5.  Take your dog to the vet regularly.
4.  Supervise your dog when he or she is outside, even if you have a fenced-in yard.
3.  Put your dog on a leash every time you leave your property.
2.  Vaccinate your dog against rabies on time every time.
1.  Provide your dog with an ID tag and / or a microchip.
Further details on these tips to protect your dog.
Until next time,
Good day, and good dog!
Similar Posts: