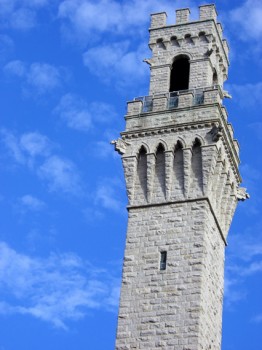 According to Dog Fancy magazine, Provincetown has earned the crown of DogTown USA by beating out 94 other entries in this year's competition.
Entries were judge on the number of dog-friendly open spaces and dog parks, events celebrating dogs, vet care availability, and laws that are supportive of pets.
Apparently life for dogs is good, very good, in Provincetown.  So good, in fact, that the local shelter only has to find homes for about four to six dogs each year.
Shopkeepers provide water bowls along Main Street, and dog cookies are a common item in most stores.  They can go with their humans into the bank and the post office, and are welcomed at outdoor cafes.  Legend has it that an English Mastiff and and English Springer Spaniel were aboard the Mayflower, thus starting the town's love for dogs.
Yet another reason to visit Massachusetts!
Until next time,
Good day, and good dog!

Similar Posts: