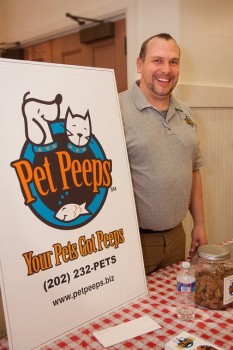 Looking for a chance to do something good for our countries veterans and their dogs? Here's a simple way to help.

Pet Peeps, a pet sitting company in Washington DC, will donate $500 to Pets 4 Vets, who provide service dogs to veterans, if 250 likes for the Pet Peeps Facebook page are gained on Labor Day.
Pet Peeps is regularly involved in local dog-related charities, and active duty military always receive a 10% discount on their services. For Gus Elfving, who owns Pet Peeps, this fundraiser is a perfect blend of his love for dogs and respect and admiration for America's heroes.
Why not take a second now and go to the Pet Peeps Facebook page to click "Like". It's simple, it's quick, and it can mean the world to our vets and their dogs.
Until next time,
Good day, and good dog!
Similar Posts: