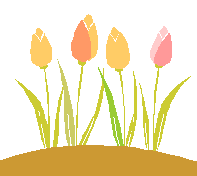 We've all heard that you shouldn't let your dog chew on your poinsettia because it will kill him. But, is that really true? According to the ASPCA's website, you should be more worried about the following plants:
Lilies
Marijuana
Sago Palm
Tulip/Narcissus bulbs
Azalea/Rhododendron

Oleander
Castor Bean
Cyclamen
Kalanchoe
Yew
Amaryllis
Autumn Crocus
Chrysanthemum
English Ivy
Peace Lily (AKA Mauna Loa Peace Lily)
Pothos
Schefflera
Some or all parts of these plants can cause, at the least, stomach upset, and at worst, death. In contrast, poinsettia's being fatal is just an urban legend. While a pet who eats a lot of poinsettia may develop an upset tummy, he is not likely to die from the snack.
The ASPCA's Animal Poison Control Center website can be found here.
Until next time,
Good day, and good dog!
Similar Posts: