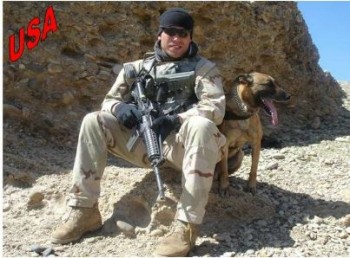 Sergeant First Class Cory Lorenz and SSD Tita, working hard in Afghanistan. Check out the US War Dog Association for stories and many, many more photos of our heroes, both 2-legged and 4-legged.
Happy Memorial Day, and a great big wag of the doggies.com tail to all who have served.
Until next time,
Good day, and good dog!

Similar Posts: