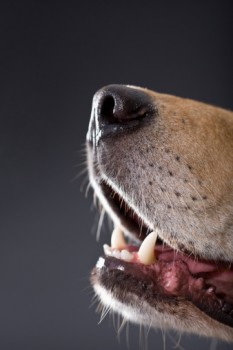 I posted earlier this week about Dutchess, the blind therapy dog who has achieved so much in spite of her disability. One of the things she does is participate in the sport of K-9 Nose Work, which I hadn't heard of before, so I did a little bit of research.

Here's a quick summary from K9NoseWork.com: Inspired by working detection dogs, K9 Nose Work is the fun search and scenting activity for virtually all dogs and people. This easy to learn activity and sport builds confidence and focus in many dogs, and provides a safe way to keep dogs fit and healthy through mental and physical exercise.
The National Association of Canine Scent Work (NACSW) is the official sanctioning and organizing body for the sport of K9 Nose Work.
K9 Nose Work is a nationwide competitive sport in which dogs and handlers can earn titles, ribbons, and awards. Dogs must successfully complete an Odor Recognition Test (ORT) to gain eligibility to compete in NACSW sanctioned trials.
Sound like something you'd enjoy with your dog? Find a class or instructor here.
Until next time,
Good day, and good dog!
Similar Posts: