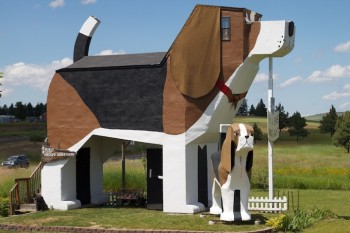 I found this cute little Bed &Breakfast in Idaho to share with you today. Built by Dennis Sullivan and Francis Conklin, the 2-bedroom inn is dog-themed inside and out. (See more pix here.)

Sullivan and Conklin have been experimenting with wood art for almost 20 years, and started selling on QVC in 1995. They've created over 60 different breeds.
To reserve the B&B or find out more about their chainsaw art, check out their website. I like their pet policy: Pet Policy/Rates: Responsible pets arriving with their well-behaved humans are welcome to stay with prior approval. $15/pet nonrefundable fee applies. Advance reservations required.
So, now I'm going to have to go to Cottonwood, Idaho so I can stay inside a Beagle! Or maybe not…my son just made me one out of Legos!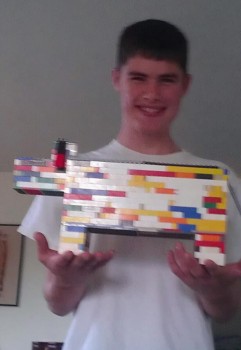 Until next time,
Good day, and good dog!

Similar Posts: