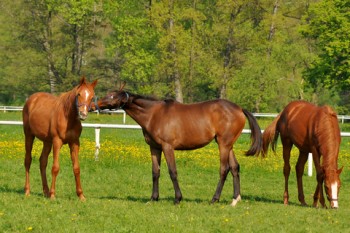 A little different format for our survey this week. I just finished watching the Kentucky Derby, and I always get a kick out of the names they give these beautiful animals. Which brings up the question: if your dog were a horse, what would his name be? Post your answer below in the comments so we can all enjoy.
For those of you who don't know, my last name is Philley, and my kids' last name is Young, so I think I would have to name my horse dog "Young Philley". (Pun most definitely intended.)
Until next time,
Good day, and good dog!