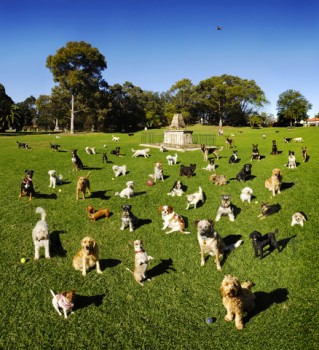 Did you ever wonder how many dogs were in your community?  We took a trip to Oakville, Ontario this summer and everywhere we looked, we saw people out walking their dogs. 
The town of Oakville hosts a large school for training guide dogs for the blind – maybe there are lots of foster families in the area, starting dogs out with the proper obedience training before turning them over to the school. 
Anyways, it got me to wondering how many dogs might live in my hometown.