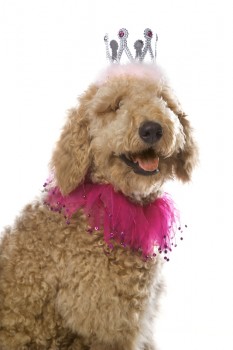 Last week on Top Ten Tuesday, we listed the top ten dog names for male dogs, as culled from the Veterinary Pet Insurance database and reported in USA Today.  As promised, here is the list for the fairer sex.
10. Lola
9.  Bailey – this was on the boy's list, too
8.  Chloe
7. Sadie
6. Sophie
5. Daisy
4. Maggie – my personal favorite!
3. Lucy
2. Molly – I used to have a fox hound named Molly
1. Bella
To see the top ten male names, follow this link: boy names .
What's your favorite dog name?
Until next time,
Good day, and good dog!
Similar Posts: