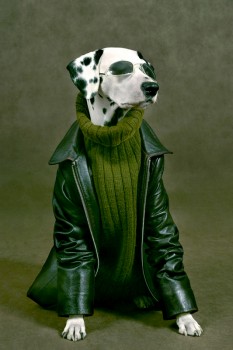 Introducing a new feature here on doggies.com:  Top Ten Tuesday.  Each week we'll bring you a top ten list about dogs for your enjoyment.  If you have a topic you'd like to see covered, just let me know.  My email is:  [email protected].  This week's topic:  top ten male dog names.
According to a March story in USA Today, below are the top ten dog names for male dogs. 
10.  Buster
9. Cody
8. Toby
7. Jack
6. Charlie
5. Jake
4. Bailey
3. Rocky
2. Buddy
1. Max
The article points out that there has been a definite shift from naming your dog something like Buddy or Spot to names that could be used for your 2-legged children.  The feeling is that since we spend so much money to spoil our pets, and many of us consider them part of the family, we want a name that reflects those close ties.
Here's my theory:  The survey reflects the names listed in the Veterinary Pet Insurance database.  It seems to me that people who are going to go to the expense of insuring their dogs may be the most likely to use a human name. 
What about the people who don't buy insurance?  Are they more likely to use traditional dog names?  Please let me know your thoughts below.
Next week on Top Ten Tuesday:  a similar list for the girls.
Until next time,
Good day, and good dog!
Similar Posts: