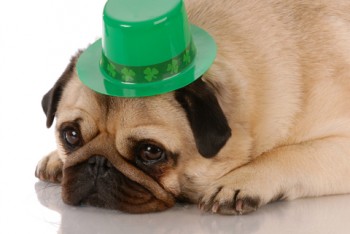 I hadn't heard of the St. Pet's Day celebration until I looked in my local newspaper.
Here in Canton, several Irish-themed bands get together for a concert to benefit humane societies, rescue groups, and animal shelters in the area. Admission to the concert is free with the donation of pet food. In addition, donations can be made at local fire stations between March 5th and 17th to help out the cause.
For those of you in the Northeastern Ohio area, this year's concert (the 6th annual) is being held March 5 at 7 p.m. at the Palace Theatre in downtown Canton. Here's the web site for First Friday, which the concert is being held in conjunction with.
What about the rest of you?  Do you have anything similar in your area?  Why not organize an event?
Until next time,
Good day, and good dog!
Similar Posts: