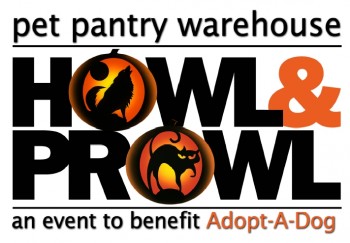 Adopt-A-Dog and Pet Pantry Warehouse's 3rd Annual Howl & Prowl Parade for Pets and People and costume contest is on Saturday, October 30th, 2010 at Greenwich Commons, 290 Greenwich Ave, Greenwich, CT at 1pm.  Registration and Information is available at the Adopt-A-Dog website.  Registration fee is $20, and merchants along Greenwich Avenue will be offering trick-or-treat to participants.
I'm wishing I lived near there – sounds fun!
Until next time,
Good day, and good dog!

Similar Posts: