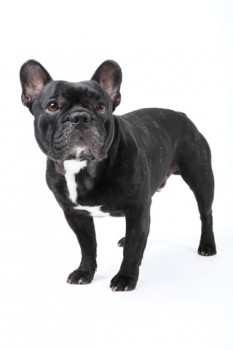 Yesterday, we published the list of the top ten breeds registered with the AKC in 2010.  The breeds included in the top ten did not change, although a few changed places (Beagle/Golden Retriever, and (Boxer/Bulldog).  Here are a few more trends noted by the AKC.
Breeds that made the biggest leap forward:
French Bulldog from 71 to 21 (the biggest leap in the pack)
Havanese from 86 to 31
Cavalier King Charles Spaniel from 54 to 23
Wirehaired Pointing Griffon from 108 to 93
Greater Swiss Mountain Dog from 101 to 99
Smooth Fox Terrier from 123 to 110
Breeds that had been declining but took a step forward this year
Keeshonden from 102 to 87
Anatolian Shepherd Dog from 115 to 109
Bully breeds are on the rise
Bull Terrier from 78 to 53
Staffordshire Bull Terrier from 97 to 74
Larger breeds are making big strides (must be those long legs!)
Great Dane from 28 to 17
Mastiff from 39 to 28
Newfoundland from 53 to 44
Bernese Mountain Dog from 58 to 39
Greater Swiss Mountain Dog from 104 to 88
How did the new breeds do?  The people have voted, and they say, "the bigger the better!"
Leonberger debuted at spot 33
Cane Corso:  ranked 51
Icelandic Sheepdog:  82nd
Until next time,
Good day, and good dog!
Similar Posts: