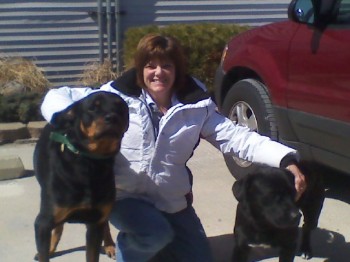 We were in Bowling Green, Ohio this past weekend for my son's basketball tourney, and on the way back, we happened upon this family during a pit stop.  Ike is a purebred Rottweiler and Callahan is a lab mix.
Thanks for posing, guys!
Until next time,
Good day, and good dog!
Similar Posts: