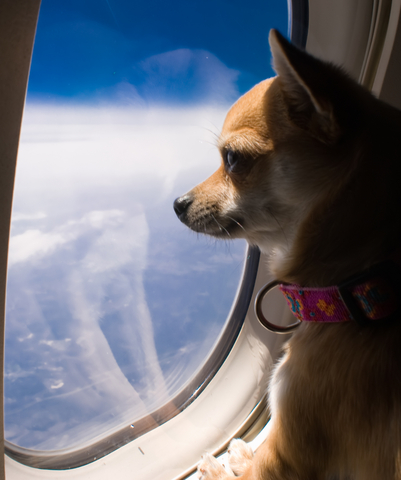 Found this on Facebook today.  What  a neat organization!
Pilots N Paws is an online volunteer organization where general aviation pilots can connect with rescue volunteers to transport animals in need to safe havens.
The first official flight took place on February 8, 2008. Since then, the number of small-plane general aviation pilot volunteers has climbed to over 1,800, with 8200 registered users participating on the website. Our goal is to have 10,000 pilots so that few transport requests go unanswered.
All flight requests are posted to our Ride Board (Animals Needing Transport). If a pilot (or pilots) can assist the rescue making the request, they reply directly to them and the involved parties plan all the details. We have suggested guidelines for both pilots and rescues on our forum board, as safety is the number one priority. Petmate, one of our sponsors, provides crates, safety harnesses, etc… for our pilots to use for transport, which we are very grateful for. This makes flying safely much easier! We also educate our pilots about the various health conditions and situations that they need to be aware of with proper cleaning of the crates after each flight.
Every time an animal is saved from euthanasia, an abusive situation, or any other hardship they encounter, that's our most rewarding moment. Our biggest obstacle has been reaching out and letting general aviation pilots know we are here. Once they know we exist, most are more than willing to join and help with our efforts. Our 501(c)(3) charitable tax status is encouraging to pilots, as they are not permitted to accept any monetary compensation for their flights. However, the FAA has given us the status of Humanitarian Flights, so pilots can use portions of their flight expenses as a tax deductible donation.
Volunteer pilots have also worked together and flown animals outside the U.S. We have also assisted with dogs who have been adopted by our soldiers overseas in Afghanistan after they fly to the U.S. on commercial airlines. We then pick up the final leg of the transport and fly them to the soldier's home. This is extremely rewarding! Our pilots were even involved with flying a steppe eagle from Afghanistan, who our Navy Seals rescued and saved after the eagle was shot. That eagle is now sharing space at Berkshire Bird Paradise with an American eagle. Very poignant to see the two of them perched next to each other!
For those interested in joining our cause, take the first step and head to our website, pilotsnpaws.org and start reading. From there you can determine if you can offer your services as a pilot or in general areas that most people can help with, including being a volunteer driver or a temporary overnight foster home in case of an unexpected landing. We encourage people to print out the airport flyer we have under the Download section of our website homepage and take it to their local airports, asking the personnel to post is in a location where pilots gather, such as the flight planning room or pilot's lounge. This flyer has tear-off tabs with our website address.
Reaching more pilots in turn helps more animals. We would also encourage people to contact their local shelters and rescue groups to see how they can assist them. Good volunteers and foster homes are always needed. Just jump in, that's exactly what we did when we started Pilots N Paws!
We continue to work with our fantastic sponsors, Subaru and Petmate, to bring about public awareness of the needs of abandoned animals. Educating the public that overcrowding of animals is something we as humans can change by altering our pets and being responsible pet owners is our mantra. Thank you for caring about what we do!
Please support them if you can!
Until next time,
Good day, and good dog!
Similar Posts: