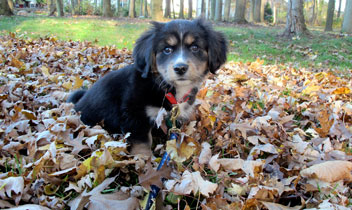 If you don't get Parade magazine as part of your weekend newspaper, it's worth looking at the online version for this heartwarming story by Connie Schultz about their new puppy, Franklin.
Apparently, Franklin has taken her husband back to his childhood, which is the last time he had a dog in his life. And as a loving wife, that makes the whole dog experience just that much better for Ms. Schultz.
Until next time,
Good day, and good dog!