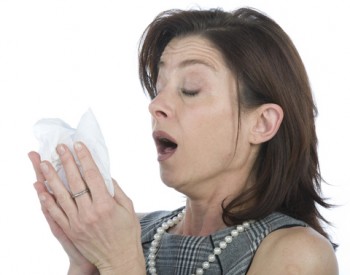 While it's true that your immune system responds to the dander and saliva of your dog, it's also true that reducing the amount of fur in your home can help to reduce the size of your allergic response.  Here are our top ten suggestions to help you have your dog and love him, too!
10.  Brush your dog every day to get out all of the loose hair and keep it confined in one area.
9.  Wear a mask while you brush.  Goggles, too, if you get itchy eyes from being around fur.
8.  Bathe your dog at least weekly to remove some of the dander.
7.  Wash your hands after you touch your dog and before you touch your face.
6.  Use washable pet beds and wash them frequently.
5.  Use washable slipcovers and throw rugs and wash them frequently.
4.  Use a HEPA filter on your vacuum and make sure you have a good vacuum with strong suction.
3.  Install HEPA filters on your air conditioner and furnace.
2.  Keep at least one room dog-free so you have a refuge.  You might consider keeping the dog out of the bedroom so you can at least sleep without inhaling allergens.
1.  Keep a lint brush handy so you can brush the fur off of your clothes frequently.  The tape roller kind works the best.
***Bonus Suggestion!***  If you are adopting or purchasing a new dog, look for a small dog with long hair and a single coat.  Small dogs have fewer hair strands than large dogs, long hair sheds less frequently than short hair, and single-coated dogs don't generally "blow" their entire coats twice a year.
Until next time,
Good day, and good dog!
Similar Posts: