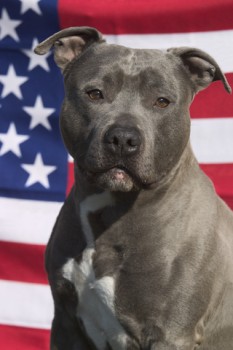 Dedicated to the memory of all those who served . . . Italy, France, Russia, Belgium, Germany, Japan, the Netherlands, and Great Britain all have formal monuments and decorations dedicated to war dogs by the military organizations under which they served. War dogs in other countries have also been awarded medals and other forms of official recognition for serving their countries. Of all of the countries to employ the use and help of dogs during times of war, the United States military stands alone as the only world military to not formally acknowledge the contributions made by its canine soldiers. Due to a policy that has existed since World War II, and despite the protests of armed forces personnel, the United States military refuses to formally recognize the accomplishments of its canine soldiers, stating that such recognition is "demeaning to servicemen."
Nearly 4000 dogs served in Vietnam and saved up to 10,000 American servicemen through their scouting and sentry duties. When withdrawing from Vietnam in 1973, the military classified the dogs as surplus equipment to be left behind during evacuation. Many dogs were left with South Vietnamese allies who were afraid of the dogs and didn't know how to handle them. Many of the dogs were euthanized, and many more perished at the hands of their inexperienced South Vietnamese handlers. Only a handful of Vietnam war dogs made it back to the United States. Many handlers and trainers who worked with these dogs were traumatized by having to leave their faithful companions behind, stating that the dogs saved their lives and often did more work than they did.
Relegated to the status of military equipment rather than personnel, dogs in the U.S. military are drafted for life and are euthanized once they are deemed infirm and incapable of continuing their jobs. The military claims that these dogs are incapable of being retired to civilian life, despite the fact that police dogs, which receive identical training, are successfully and peacefully retired to loving homes and families upon retirement. As a result of the indifference shown toward war dogs, many of their accomplishments have been unjustly forgotten, or at best, relegated to the status of "trivia" by war buffs. Many of the records of war dogs and their handlers have been lost or destroyed, and the public remains largely unaware of the contributions by dogs in the armed forces.
The Vietnam Dog Handler Association, a veterans group, is spearheading the drive to honor America's war dogs with a national memorial. To learn more or to make a donation, please visit their web site.
Thanks to all who have served, either with two legs or four!
Until next time,
Good day, and good dog!
Similar Posts: