Yesterday, my partner dropped a dog cookie.  You guessed it – the dogs went after the cookie and ended up mistaking Debbie's toe for the treat.  She has a nasty infection and had to go to the ER last night.  On the way home, we stopped to pick up her antibiotics, and found this car in the parking lot: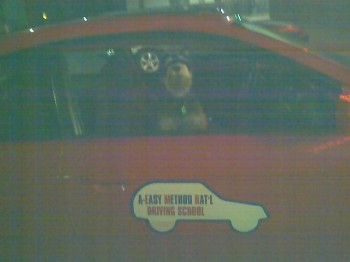 Sorry it's so dark – this was 11 at night.
Until next time,
Good day, and good dog!

Similar Posts: