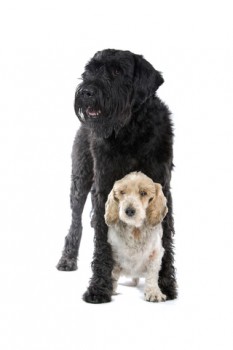 With this hot summer weather, my allergies have really kicked into high gear, so it's a good time to talk about dogs for people who suffer from allergies.  Although no dog will be totally un-allergenic, there are several that are less likely to produce severe reactions in most people.
For a complete list, check out our short article on hypoallergenic dog breeds.  Here are my top ten choices.
10.  Chinese Crested (hairless)
9.  Soft-coated Wheaten Terrier
8.  Havanese
7.  Maltese
6.  Westhighland White Terrier
5.  Greyhound
4.  Poodle
3.  Yorkshire Terrier
2.  Portuguese Water Dog
1.  Giant Schnauzer
You'll note that many of these dogs are small, meaning they produce fewer allergens.  All but the Chinese Crested are single-coated so you won't have as much fur flying around your home.  Keeping your home vacuumed and dusted frequently will also keep your symptoms under control.
Until next time,
Good day, and good dog!

Similar Posts: