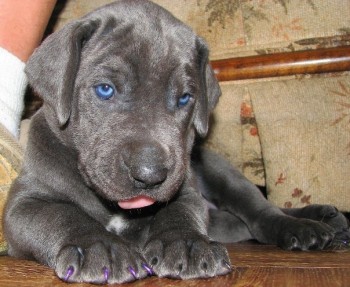 I made a new friend yesterday – Charlton the blue Great Dane. He introduced me to the Draw the Dog site I blogged about yesterday. This is his puppy picture. I am absolutely in love! You can see tons more pictures of blues on Charlton's Facebook page.

So, since I'm coveting really big dogs today, how big is yours?
Until next time,
Good day, and good dog!
Similar Posts: