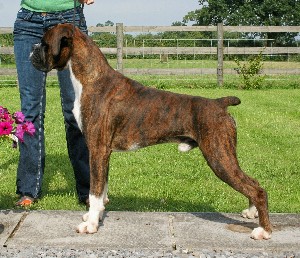 From Friday's competition:
The Best in Group Working Dog is Ch/Ir Ch Winuwuk Lust At First Sight (AKA Max), a Boxer, from Gloucestershire, owned by Miss J Brown and Mr T Hutchings.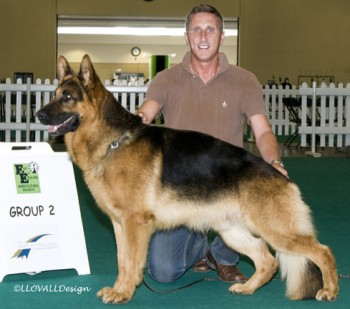 The Best in Group Pastoral Dog (similar to the Herding Group in the US) is a German Shepherd Dog, named CH Elmo Vom Hunhnegrab (AKA Elmo), from Dorset and owned by Mr J G Cullen.
The evening held the finals for the Kennel Gazette Junior Warrant Winner of the Year, for young dogs aged 6 – 18 months.  Winning this competition were Mrs. S. M. Ergis and her Mini Smooth-Haired Dachshund Siouxline April Folly JW.
I am amazed at the variety of events that are included in the Crufts Show.  Friday featured a 2k-race for dogs and their humans, as well as a demonstration by the Search and Rescue Dog Association.
For more information on Crufts, check [email protected] on Twitter or become a fan on Facebook.  For a fee, you can watch live videos on Crufts TV.
Until next time,
Good day, and good dog!

Similar Posts: