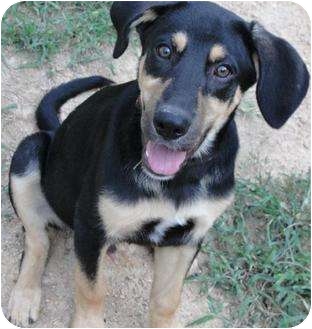 Meet Alvin!  I have to confess I picked him to feature this week because he is almost identical to my Kayla.  He is currently residing with K-9 Lifesavers in Washington DC.  Here's what their website has to say about this handsome boy!
Adoption Counselor:   Barbara [email protected]
Dog's Name: Alvin
Estimated Breed: shep mix 
Approximate Age: 5 months 
Approximate Weight: 35 lbs- 55 full grown 
Currently Living at: FOSTER HOME
Alvin is an all around great pup. He gets along great with other dogs and loves the water. He is playful and  loves to go hiking in the woods and then loves to snuggle on the sofa. He can be protective with his food so therefore a home with older children would be more suitable. He rides great in the car and is not a barker!
If you're going to be near our nation's capitol, why not contact K-9 Lifesavers and set up an appointment to meet Alvin and all of his friends.  Send an e-mail to Barbara:  [email protected] or call (202) 263-1990.
If you're somewhere else, please check out PetFinder's Shelter Center to find adoptable dogs near you.
Until next time,
Good day, and good dog!
Similar Posts: