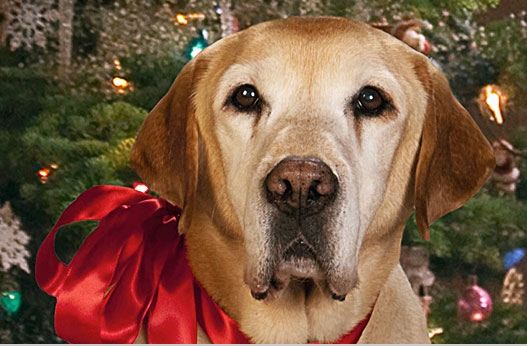 'Twas the night before Christmas, after lots of spiked 'nog
Not a creature was stirring, except for the dog.
The stockings were hung by the chimney with care,
But while Fido slept, his legs peddled through air.
As he dreamt doggie dreams, his legs ran much faster.
He kept chasing those reindeer to stave off disaster.
Stop Dasher! Stop Dancer! Stop Prancer and Vixen!
Stop Comet! Stop Cupid! Stop Donner and Blitzen!
They stopped when they heard him bark loudly the warning.
He had to tell Santa no dogs Christmas morning.
Although every gift puppy is fluffy and fun,
A dog as a present just should not be done!
The puppy will grow, needing vet care and food.
And one day, the family won't be in the mood.
What once was a present now turns to a chore
And the poor dog is seen as just one great big bore.
The boss tells them to move, or the landlord says no,
And the dog is the one who will now suffer so.
Whether dropped at the shelter or given away,
The gifted dog will most surely pay.
An unwanted dog often pays with his life.
Please, please find a different gift for the wife.
If the kids beg for nothing but a cute little puppy
Could you maybe convince them to ask for a guppy?
Santa heard Fido's warning and nodded his thanks.
He turned back to his sleigh, gave the reins a quick yank.
Fido heard him exclaim, 'ere he drove out of sight,
"Happy Christmas to all, and to all a good-night!"
No dogs under the tree!
Until next time,
Good day, and good dog!
Similar Posts: