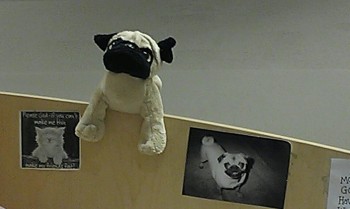 I stopped at the credit union today on my lunch hour, and found this stuffed cutie hanging over the wall of the teller booth. When I got closer, I saw that a picture of his friend was hanging nearby. The teller told me the picture is of her Pug, Edgar, smiling at the camera.
Hey Edgar! Keep that smile!
Until next time,
Good day, and good dog!
Similar Posts: