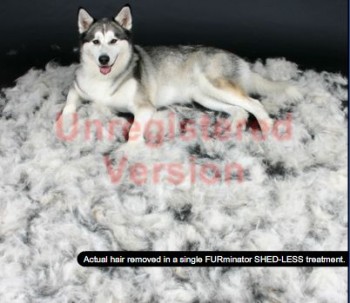 I was talking to a friend today, and he told me about what he calls a miracle product.  He said a friend told him about the Furminator awhile ago, but said it had cost $50 at the pet store.  Although my friend John struggles with his German Shepherd's blowing his coat twice a year, he decided he'd rather vacuum every day than spend $50 to get rid of the problem.
Then, he found the same product on e-bay (new in box) for just $15, so he decided to give it a try.  He couldn't say enough good things about it!  According to John, he brushed Harley only twice this spring, and never had to worry about excessive hair around the house.
I'm thinking I'll have to go buy one now.  If you look at their Web site, it's unbelievable how much hair they got out of the pictured dogs (one of them shown above) with this product, but from what John said, it's absolutely true!
Have any of you tried the Furminator?  What was your experience?
Until next time,
Good day, and good dog!
Similar Posts: