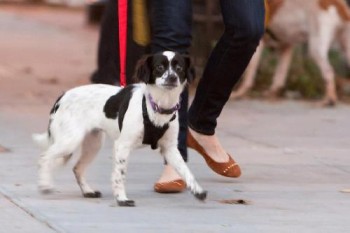 Meet Josie! This sweet thing is living in Washington, DC, courtesy of City Dogs Rescue. Here's what their website has to say about her.

Josie is a sweet, 9-month-old, Cavalier King Charles-mix puppy rescued from a shelter in Lexington, VA. She's an adorable, quiet, little girl just looking for a new best friend. She loves everyone and is great with other dogs, too! She's so very social and loves to greet everyone! She rolls right over hoping for a tummy rub from new friends! Josie is absolutely beautiful, too!
Sweet Josie is so deserving of a wonderful forever home. Won't you apply to adopt her soon?
Please see more photos of this beautiful girl in her album!
If you're near our nation's capital, why not contact City Dogs Rescue and ask about Josie and all of her friends? Send an e-mail to [email protected] or fill out an online application.
If you're somewhere else, check out PetFinder's Shelter Center to find adoptable dogs near you.
Until next time,
Good day, and good dog!
Similar Posts: