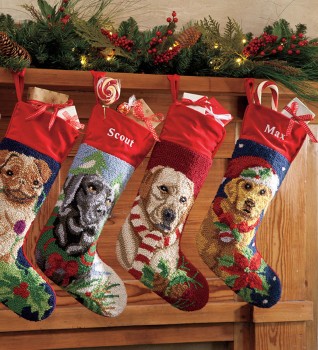 Our top ten ideas for small gifts to make your dog's holidays bright.

10. A tasty bone – even better if it has peanut butter filling!
9. A new collar
8. A matching leash
7. A small tug rope
6. A homemade tugger – easy to make by braiding three 2-inch wide lengths of fleece.
5. Hand-made gift cards for free walks through-out the year. (This will help you remember you need to get out there every day, or at least frequently.)
4. Jerky treats
3. A tennis ball
2. A stuffing-free chew toy
1. Homemade cookies (see recipes here)
Wishing both you and your four-legged babies the most wonderful Christmas ever!
Until next time,
Good day, and good dog!
Similar Posts: