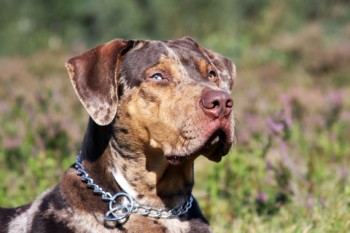 I have to give a shout out to my mom's new pastor, Rev. Rick Olson, of Greenhills Community Church, Presbyterian, who I met for the first time yesterday morning.

He and his wife, Pam, live with four dogs and four cats! Moving to Greenhills, Ohio from Tuscaloosa, Ala, had to have been a chore with all of those critters.
I didn't get the whole scoop on his dogs because my kids were more than ready to go after an hour of sitting still, but I did learn that they have a Catahoula Leopard Dog. There's one you don't see every day!
Until next time,
Good day, and good dog!
Similar Posts: