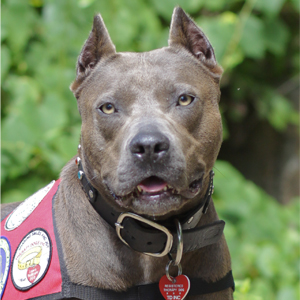 Who visits nursing home residents, police officers, and school children in the course of her busy day? Elle, the therapy dog, that's who!
She brings mental and physical comfort to the elderly, and is described as bringing "love and cheer" to the residents. She visits police departments to show them what wonderful dogs Pit Bulls can be, since they see so many poorly trained, aggressive Pits on the job. At schools, she listens to children as they learn to read, providing them with a non-judgmental ear as they sound out unfamiliar words.
Elle is sponsored by Zoetis, and her charity partner is Hand in Paw.
Next up: the emerging hero category
Similar Posts: