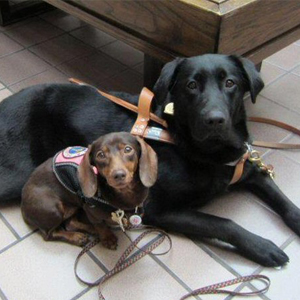 Betty White and Polly Perrette are presenting Jingles, the winner of the Guide Dog Category. Jingles assists her owner Karen by being her eyes and giving her mobility. Karen also needs a diabetes alert dog, so she needed a guide dog who would not only be willing to work with another dog, but also to walk on Karen's right side. (Most dogs are trained to walk on the left.)
Jingles is the only guide dog who has ever been trained to work in tandem with another dog. His charity partner is The Seeing Eye.
"Jingles is a hero because she brings so much joy to my life," says Karen.
The show is also honoring Miranda Lambert for her work in rescuing animals displaced by the recent Oklahoma tornadoes.
Back soon with the next category winner.
Similar Posts: