Top Ten Tuesday: Most Destructive Dogs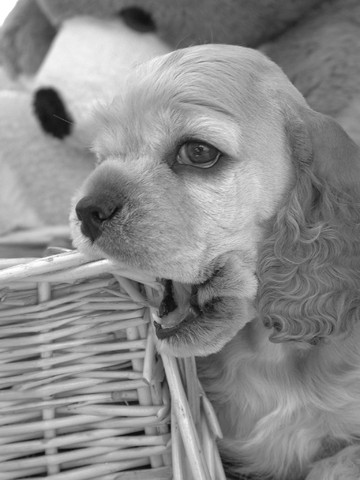 UK pet insurance provider Esure recently surveyed 3,000 dog owners, finding that up to 66% of pet owners end up filing claims for damage done to their homes by their dogs.  The biggest issues were soiled carpets, scratched floors, and chewed door frames, followed closely by clothing and furniture damage.
Owners reported that most damage occured, as you might expect, while their dogs were just puppies, but some have had problems during the whole lifetime of their dogs.
Based on the average cost of the insurance claims, Esure came up with a list of the most destructive dogs.  (The average cost of the claim is shown in parenthesis following the breed.)
10. Beagle ($712)
9.  Boxer ($719)
8.  Dachshund ($792)
7. Bulldog ($794)
6. English Setter ($863)
5. Whippet ($924)
4. Bassett Hound ($1004)
3. Mastiff ($1043)
2. Chihuahua ($1136)
1. Great Dane ($1193)
Next week:  The ten least destructive dogs, based on the same survey.
Until next time,
Good day, and good dog!
You can receive our Doggies.com Blog articles everyday for free on your email inbox, Just enter your email below:

Read More Similar Posts: