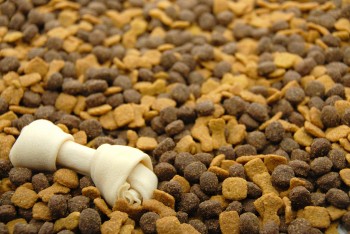 Did any of your animals get sick from food tainted with melamine last year?  If so, you may be due a piece of the settlement filed late Thursday in US District Court in Camden, NJ.
Russell Paul, a lawyer for the plaintiffs, states, "The settlement attempts to reimburse pet owners for all of their economic damages."  The $24 million settlement, yet to be approved by the court, would provide reimbursement to people who had expenses directly from the illness or death of a pet linked to the recalled food. 
Menu Foods Income Fund makes dog and cat food under about 90 different brand names.  They announced April 1st that they would be making a settlement offer after the biggest-ever US pet food recall.  Four other companies also recalled their foods. 
The recall resulted from the use of wheat gluten imported from China that was contaminated with melamine, a chemical used in plastic manufacturing.  No one knows exactly how many pets were made ill, but 300 people and 30 companies banded together to sue the pet food industry.  No word on what to do if you experienced a loss and were not part of the group that sued.
Until next time,
Good day, and good dog!

Similar Posts: