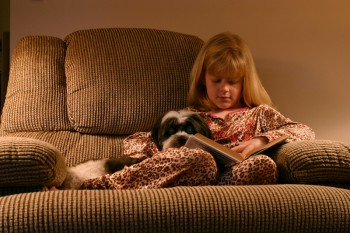 According to the Rochester (MN) Post-Bulletin, The Rochester Public Library will host the following event in June. There is no charge.
• Sit, Stay, Read: 6:30 p.m., June 9, held in the auditorium. Read aloud for 20 minutes to a friendly therapy dog. Reading times are 6:30 p.m., 6:50 p.m. and 7:10 p.m. When registering online, please enter your preferred dog and time in the e-mail address box ([email protected]) Dogs and times will be assigned on a first-come, first-served basis. Only registered child and accompanying parent/adult should attend. Register online, at the children's desk or by calling (507) 328-2303.
What will they think of next?
Similar Posts: