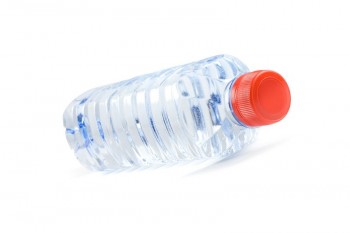 Century Foods has introduced a new line of bottled water for dogs that the company's director of sales is calling a "hydration treat for dogs".  Sold under the brand name Hero Enhanced Dog Water, Century's dog water is the latest entry into the soon-to-be-crowded dog water market.
The twist introduced by Century Foods (which also makes nutritional supplements) is that their product is supposed to actually enhance your dog's health.  One formula promotes healthy joints, one ensures healthy aging, and a third is designed to replace electrolytes after exercise.  The water is purified by filtration and reverse osmosis before the nutrients are added.
Other bottled water brands for pets include
Fortifido from Cott Corp, which includes vitamins meant to encourage healthy bones, skin, and teeth while refreshing the dog's breath.
PetRefresh, which comes from "high mountain streams of unusual purity" and is triple-filtered to eliminate the chemicals typically found in tap water.
K9 Water Co. offers flavors named Toilet Water (actually chicken), Puddle Water (beef), Hose Water (liver), and Gutter Water (lamb).  Sounds like dog heaven!
Until next time,
Good day, and Good dog!
Similar Posts: