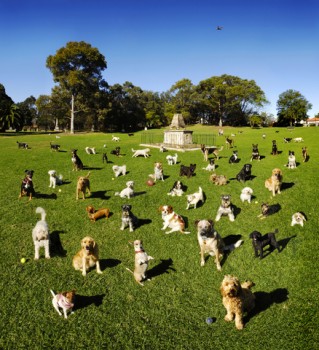 Have you gotten the e-mail yet that talks about a dog dying after eating a few grapes?  I was tempted to write it off as another Internet scam, but I checked it out.  Turns out, this one is true.
Snopes.com, basing it's findings on information from the ASPCA, states that both grapes and raisins are toxic to dogs, but no one knows why.  They recommend keeping all grapes and raisins out of reach of your dogs, noting that many people use raisins as training rewards. 
Below is a quote from the ASPCA, telling what happens when a dog eats grapes or raisins.
Most of the time, partially digested grapes and raisins could be seen in the vomit, fecal material, or both. At this point, some dogs would stop eating (anorexia), and develop diarrhea. The dogs often became quiet and lethargic, and showed signs of abdominal pain. These clinical signs lasted for several days — sometimes even weeks.
When medical care was sought, blood chemistry panels showed consistent patterns. Hypercalcemia (elevated blood calcium levels) was frequently present, as well as elevated levels of blood urea nitrogen, creatinine and phosphorous (substances that reflect kidney function). These chemistries began to increase anywhere from 24 hours to several days after the dogs ate the fruit. As the kidney damage developed, the dogs would produce little urine. When they could no longer produce urine, death occurred. In some cases, dogs who received timely veterinary care still had to be euthanized.
So, if you're one of those people who is letting your dog snack on grapes or raisins, make sure you find another treat.  And, if your dog has gotten into this kind of fruit, watch for the symptoms above and seek treatment immediately!
Until next time,
Good day, and good dog!
Similar Posts: