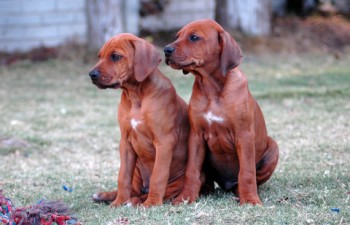 A recent story in the International Herald-Tribune notes that Bernann McKinney, the first commercial dog cloning client, is the same woman who, in the 1970's jumped bail after kidnapping a Mormon missionary and making him her sex slave.  The cloning company, RNL Bio, has no problem with this, and does not plan to do any background checks on future clients.
Apparently, many people are very upset by this.  Robin Lovell-Badge, head of developmental genetics at Britain's National Institute for Medical Research called the Korean company's policy "ridiculous." He said clients who wanted their pets cloned should undergo counseling to ensure their motives were justified and that they understood the risks involved.
My take on it?  Her personal sexual habits 30 years ago probably aren't relevant to her dog parenting ability today, and most shelters don't check criminal backgrounds on adoption applicants, so what's the big deal?
Your thoughts?
Until next time,
Good day, and good dog!
Similar Posts: