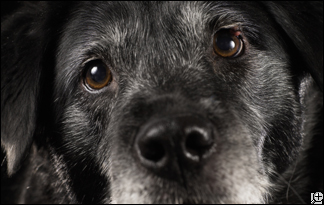 Park Chen-Kyong, AFP, via Discovery News at on the Discovery Channel reports that a Japanese center which says it has trained a dog to sniff out human cancer cells is cloning the animal in South Korea, a Seoul-based biotechnology company and the dog's owner said Wednesday.
Your thoughts? Is this good? Is this dangerous? Are the risks worth the potential benefits? Are there important moral issues here? Please post you comments and let us all know what you think.
Cloned fetuses from the black labrador retriever named Marine were last month implanted into a surrogate mother dog, said Ra Jeong-Chan, president of RNL Bio.
"We are going to see the clones around the end of this month," Ra said.
Marine, who is six and half years old, lost her ability to reproduce when she had her womb removed because of disease.
She is owned by Yuji Satoh, a head trainer at St. Sugar Cancer Sniffing Dog Training Center, located at Shirahama in Chiba prefecture.
Satoh said experts from Seoul National University, which created the world's first cloned dog in 2005, had taken some skin samples from Marine and brought them back to South Korea for the project.
"We are making clones of Marine. She is touted as having a world top cancer-sniffing ability. By making her clones, we want to promote studies into cancer-sniffing dogs," Satoh said.
"It's the world's first cloning of a cancer-sniffing dog."
He and the Korean firm, which is coordinating the project, have agreed to produce two clones and train them at Satoh's center.
Similar Posts: