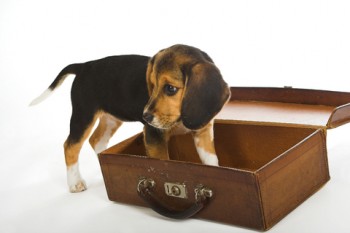 Planning a vacation overseas?  Should you take your dog with you?  The best way to decide is to check with the embassies of the countries to which you will be going.  Each country has its own restrictions and requirements regarding pets being brought inside their borders.
Some countries have quarantine requirements, others insist on shot documentation.  To find the embassy you are seeking, check the State Department's web site for a full listing of foreign embassies and consulates in the United States.
You will also need to check with your airline for any cage instructions they have.  Most are very specific about what is and isn't allowed.
Keep in mind that if there is a crisis in the country you are visiting, and you are forced to evacuate using a military or charter aircraft, chances are they will not be willing to extract your pet.  You will need to make other arrangements to evacuate your dog from the area.  Exceptions are made, if possible, for service dogs, but even that is not guaranteed.
If you're going someplace really cool, be sure to let us know so we can stow away in your suitcase!
Until next time,
Good day, and good dog!
Similar Posts: