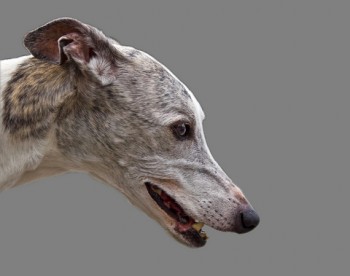 To follow up on a couple of previous posts:
1.  Regarding ballot question 3 in Massachusetts:  greyhound racing in the state will be phased out by 2010.  56% of the state's voters agreed that keeping dogs in such close quarters and subjecting them to racing injuries purely for human enjoyment was not a good thing.  Although arguments were made that passage of the ban would lead to job loss, voters were smart enough to see that dog racing is a dying industry and should be phased out quickly.
2.  Regarding Ratchet, the dog who was having trouble getting home after being adopted by a soldier in Iraq:  after three flights stretching over two days, Ratchet landed in Washington, beating her guardian to US soil.  Specialist Gwen Beberg, who was due to return home to Minnesota in November, adopted Ratchet in May after she saved him from a burning pile of rubbish in Baghdad. The dog spent two days in a kennel before flying to Minneapolis to stay with Specialist Beberg's parents until she gets home.  I haven't found any newsclips saying the good Specialist is home yet – I'll let you know.
3.  Gus, winner of the 20th Annual World's Ugliest Dog Contest, has died of skin cancer.  He was nine years old.
4.  Finally, don't forget to vote in our survey to name the Obama's dog here.
Similar Posts: