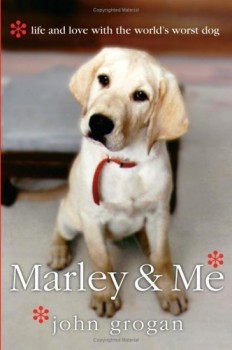 Coming soon to a theater near you (or maybe already there):  Hotel for Dogs, Beverly Hills Chihuahua, and (I can't wait!) Marley & Me. 
To pass the time waiting for Marley to be released, I thought I'd take a stab at listing the top ten dog movies ever.  Keep in mind, I'm a little warped and do NOT appreciate sappy endings, but feel free to tell me which ones I should have included on this list.
10.  Homeward Bound
9.  101 Dalmations (the one with Glenn Close as Cruella De Vil)
8.  Air Bud
7.  Old Yeller
6.  Beethoven (the original)
5.  Benji
4.  Lady & the Tramp (loved the spaghetti sucking scene)
3.  Cats and Dogs (since I live with both, I loved the contrast between the two!)
2.  Snow Dogs (Huskies are one of my most favorite breeds)
1.  Turner & Hooch ("This is not your room!")
Until next time,
Good day, and good dog!

Similar Posts: