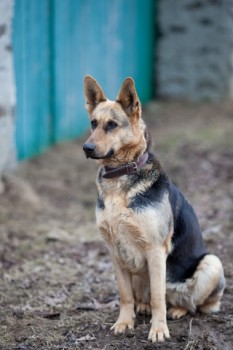 The Academy of Motion Picture Arts and Sciences is paying homage to the canine stars of the big screen tomorrow night with its "Hollywood Dogs: From Rin Tin Tin to Uggie" at the Samuel Goldwyn Theater. I haven't found that it's being telecast yet (at least not in Ohio) but I'm hoping they will make it available either online or at a later date on TV.
In honor of the show, check out Julie-Ann Amos' Top 10 Dog Film Stars of All Time.

10. Skippy / Asta from the Thin Man
9. Spike / Old Yeller
8. Higgins / Benji
7. Beasley / Hooch (Turner & Hooch)
6. Chris / Beethoven
5. Buddy / Air Bud
4. Terry / Toto
3. Pal / Petey (Our Gang / Little Rascals)
2. Lassie (played by numerous dogs)
1. Rinty / Rin Tin Tin
Who are your favorites?
Until next time,
Good day, and good dog!
2.
Similar Posts: