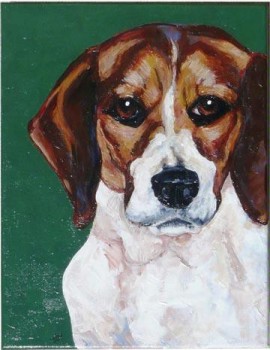 Have you ever considered having your dog's portrait painted?  I had this done several years ago for a friend after her beloved Afghan Hound passed on.  She absolutely loved it and still has it hung proudly in her home.  I received a lovely e-mail today from pet portrait artist Joy Steuerwald.  She is located in the Bay Area of California, but can take your order over the Internet.  All she needs is a few photographs and a bit of information about your dog, as well as a 50% deposit.  
Shown at the top of this post was my favorite of the ones she had posted on her website.  I'm going to try to get her to post in our directories, too, but in the meantime, be sure to check out her website. 
Until next time,
Good day, and good dog!
Similar Posts: