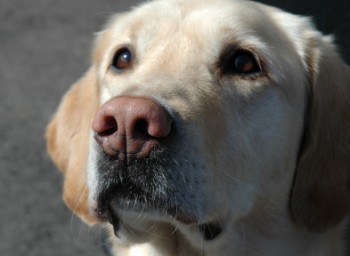 Freddie, a Seattle PD bomb squad member for more than six years, has died. He was taken to the vet Saturday, where he required surgery to remove his spleen and multiple transfusions. Unfortunately, he died soon after the surgery, although he had been revived prior to the surgery when his heart stopped.
Freddie and his partner, 24-year veteran Officer Craig Williamson, had been together since 2003 and had received numerous honors including the Award for Excellence at the 2008 Seattle Police Foundation awards ceremony and being named a premier team by the Bureau of Alcohol, Tobacco, and Firearms, which trained Freddie.
Our condolences to Officer Williamson on the loss of his faithful companion.
Until next time,
Good day, and good dog!
Similar Posts: