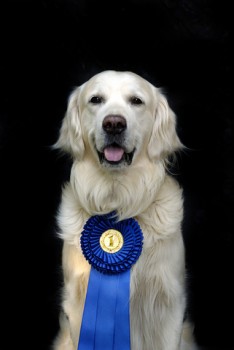 After you watch the Macy's parade, stay tuned to NBC for the Kennel Club of Philadelphia's dog show.  The event was actually held November 12 – 15, with unbenched shows on Thursday and Friday, followed by benched shows over the weekend.  (For the uninitiated, a bench show is one where the dogs stick around throughout the day so attendees, exhibitors, and breeders can stop by to meet them.  An unbenched show is one in which the dogs are allowed to leave the competition when they are done being shown.)
 Over 2,000 dogs from across the country competed at the show, which was hosted by John O'Hurley of Dancing with the Stars fame (who is a dog person) and by Devid Frei, known as the dean of dog show commentators –  you'll recognize his voice when you hear him.
 Results are already available online, but I don't want to spoil the show, so I'll just say this:  the same amazing dog won ALL FOUR shows!  I will post the full results on Friday.
Enjoy your turkey!
Until next time,
Good day,  and good dog!

Similar Posts: